The Images below are of a Concept Truck called the "BRUIN" of which will be produced, most likely under a different name, and will be Duramax Powered with the Allison 1000 transmission.
This truck was so huge and gathering a crowd that very few of the exterior pictures were any good. There are some good underhood and interior pix. The truck is a Medium Duty Crew Cab with an oversized pickup truck style Fleetside [smooth] Dually bed.
This vehicle is 24' long has a 194" wheelbase, front bumper to cab back is 146", cab back to axle is 84" and it stands 7' 2" tall and the pickup bed is 8' wide [ yes 8' ] X 10' 7". The front hood includes the fenders and flips forward, and by removing only 2 bolts [yes 2] you can remove the entire radiator support to access the engine, I am still trying to figure that one out completely but the the lines are quick disconnects.
GVWR = #18,000 GCVR = #26.000.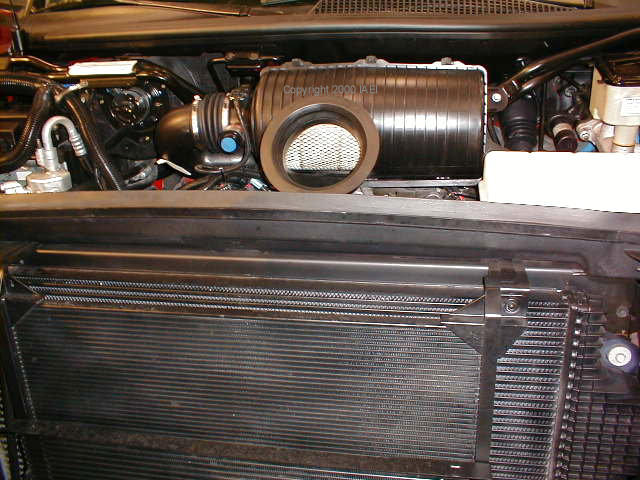 A Duramax lurks under here somewhere, as view from over the flip front end.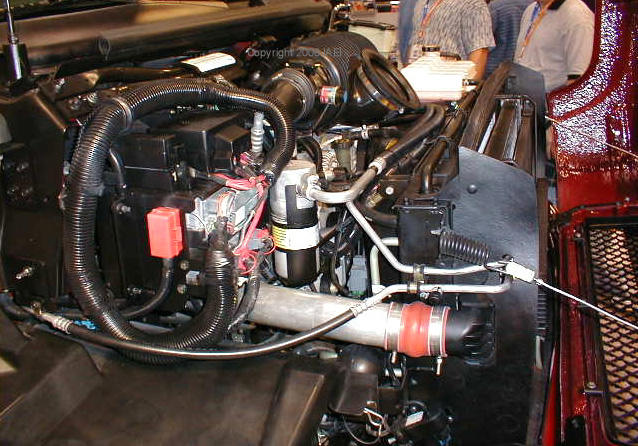 I had to stick my head in there to see it, but trust me there is a Duramax in there.
Underhood as viewed from the Driver's side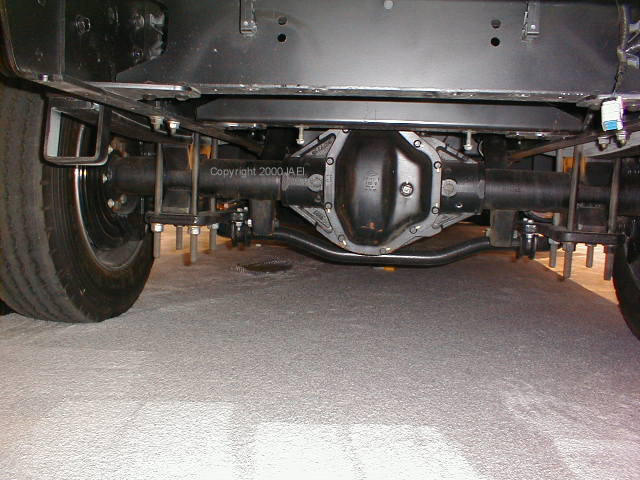 This is what looks to be a Dana 80 or larger rear end and you can just see the huge rear disc brakes that are part of the 4 wheel ABS system. I almost got stepped on taking this picture, lol.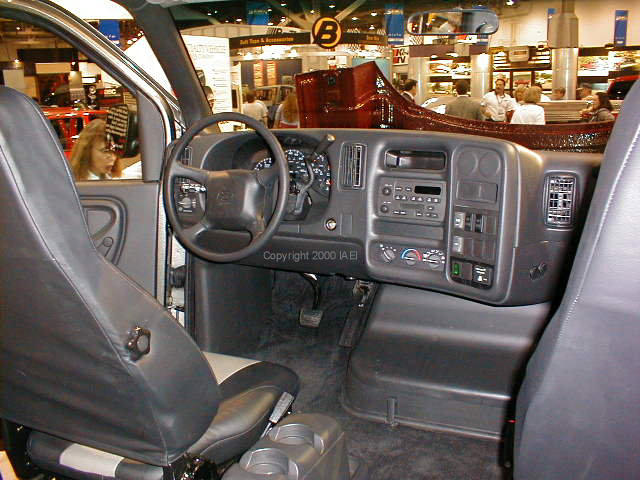 You can see moving about this luxurious leather seated cabin is not a problem.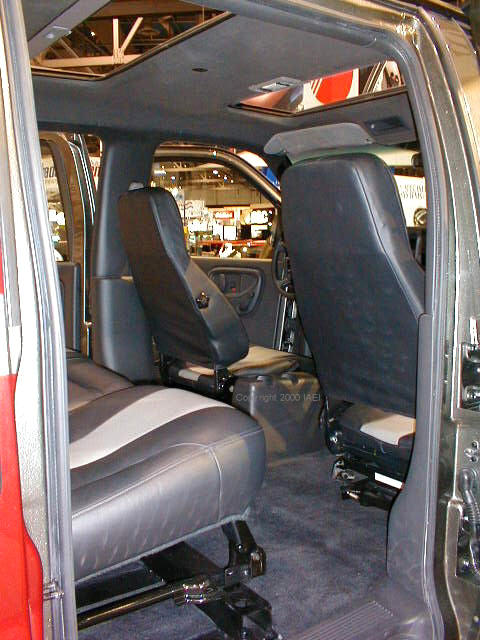 Dual Sunroofs, will it be a production option? anyone's guess.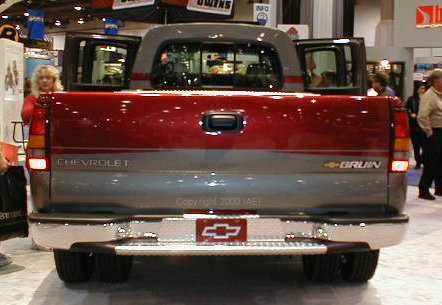 You can get an idea of the size from the people standing near it, and how thin the bumper looks.